Back to list
Curio Milestones in 2019
Learn more about CURIO's 2019 year Highlights.
It seems like only yesterday we were celebrating the last of 2019. It was another year of development here at CURIO.
2019 we continued to upgrade our service, and market developments in our brand achieving another year of success.
Diversification of online and offline activities, Interactive sharing sessions, school tours, and research, training camps, extracurricular activities, mock college interviews, parents think tanks, student mixers, and social welfare activities all contributed to helping students tap their potential and promote communication with their families.
We took stock of CURIO this past year, And here are some highlights of those wonderful moments.
January 2019
#interactive sharing sessions
At the beginning of the year, CURIO hosted a series of keynote lectures. On-site sharing of students, growth sharing from graduates, application from the perspective of admissions officers, and valuable classroom insight for parents of foreign students, provided students and parents with a variety of information and resources for university applications.
CURIO's Open house featured outstanding graduates explaining how they used their unique advantages in the three major international curriculum systems for studying abroad. Graduate from Wharton Business School, Sally took dispelled some of the mystery of the world's top business schools and shared many years of investment banking experience with students who are interested in the financial industry.
February 2019
#school research tour
Students used posters and clues from counselors to learn about the school's information and traditions. The students had to explain their research results in English and find which ones were the best fit.
Students were divided into 4 small groups and traveled to the United States to visit their dream colleges on the East and West Coast. The one-week university tour is divided into two parts: "information and exploration" and "campus visit".
March 2019
#mock interviews and firesides
On March 9, CURIO and Shanghai Students' Post, sent their little bilingual reporters to take part in mock interviews for TOP 10 universities in the United States. Foreign teachers pretended to be "admissions officers" and "interviewers", based on the characteristics of different schools and admissions preferences for evaluation.
March 9th, In the Fireside for "Parents of Foreign Students' ', nearly 50 groups of families talked to the founder of CURIO, Asher, and learned what outstanding qualities he had to become a student of the University of Southern California. There was a lively discussion on how to help your child enter the ideal university and succeed.
On March 16th, the CURIO World Citizen Growth Workshop invited Betty, a teacher from Shanghai Yingrui Education, to teach interactive public speaking skills. During the event, students gradually mastered the basic skills of public speaking and cultivated self-confidence and the ability to face the public to overcome the fear of public speaking.
April 2019
#social impact
CURIO, together with Keru and Shanghai Sunrise, jointly organized a "Pitch for Hope" event, inviting students to become promoters of social impact activities. The students' learned more about social impact and the application of problem-solving models in social activities by sharing interactive sessions and effective speeches.
May 2019
#Ivy League Extracurriculars
CURIO and ViaX launched online special lectures to bring in more than 100 students interested in studying abroad.
Later in the month, we combined Art, Board Games, and business to help students understand more about careers, majors, artists and auctioning. This helped students not only understand the connection between art and business but also realized that art knows no boundaries.
June 2019
#Parent's Guild
Mom's, Shao Wen and Johnny's Mom formed the Parent's Guild. They hope to bring new educational information and tips to CURIO parents by discussing common problems encountered by parents in the education industry and helping to find solutions.
The "Shanghai Education Policy Reform" of the parent-focused lecture was fortunate enough to have invited Mr. Yan Hong, an expert on education planning from East China Normal University. He explained all the steps required to get the most out of junior high school and how
 July 2019
#cultivating autonomy
The popularity of Chinese TV drama "Bringing my Father to Study Abroad" has been rising, and the topic has been constantly changing, causing parents to reflect on how to cultivate youth autonomy and explore ways to practice and cultivate autonomy. Yalin Studio students learn to exercise leadership, emotion management, and time management skills under the guidance of a CURIO growth mentor. Communication between parents and children, and communicating with parents and friends, all the challenges and confusion faced by young people. The lecturer introduced the education development and training system in the United States to answer questions for parents.
August 2019
#Essay Workshop
Bringing together our China and America based Counselors together in Shanghai CURIO hosted five days of essay writing and brainstorming. More than 30 personal statements, 100 supplementary essays, and more than 200 drafts and revisions were completed by the students. There were also lectures on the 4 main application systems to America and the UK.
#Power of Words
August 24th, CURIO teamed up again with the Shanghai Students' Post to help students learn to use their words to affect change. Six tutors led 30 students to work in groups to promote action on a variety of social issues affecting the world.
September 2019
#International School Visit
CURIO believes that education can change the world and believes that education is not about grades and diplomas, but about individual growth. CURIO was invited to participate in the parent meeting of Shanghai Hongrun Boyuan School to promote our educational philosophy. We enjoyed answering parent's and student's questions and helping them plan their academic futures.
October 2019
#Mentorship Group Classes
CURIO Elite Growth courses were held at Shanghai Student Post headquarters. Students learned about their own "Wheel of Life" and how they can use it to plan effectively.
CURIO mentors also went to Suzhou to host a private small class training camp for three days and two nights.
November 2019
#Application Success
November 23 and 24, CURIO hosted a former Harvard admissions officer and an Oxford Star Student to discuss what it takes to get into top schools in both UK and America. Topics included:  application planning, test preparation, and extracurricular activities.
December 2019
#International High Info Session
CURIO with our Linkyou partner shared information about applying to international high schools and how they can help your chances of getting into better universities.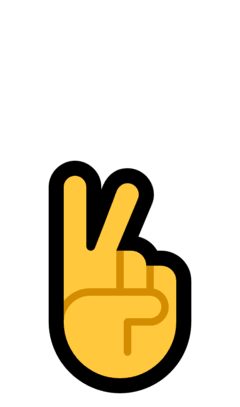 CURIO would not be able to accomplish so much without the support of each student and parent.
Every successful student lets us know that we are doing works, and helps motivate us to keep improving. CURIO never underestimates effective academic planning.
Wishing everyone a Happy New Year's, and looking forward to future successes in 2020.